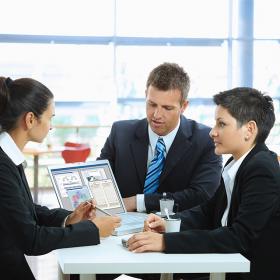 REVOX® Contract Sterilization Services offer an unmatched combination of technologies, services, and employees with the dedication and passion to help our customers succeed. Our continual investment in facilities, technology, and our people ensures that our customers have the best possible resources for continued success.
Features
Customer Acclimation
We want you to understand our novel technology and processes to allow you to make an informed decision. As a result, we first welcome our customer by a technology training program. We have a team of experienced technical personnel, who are familiar with existing technologies, as well as how our technology can meet your sterilization needs. Our proactive approach also ensures that everyone at our facility is knowledgeable about your product and your needs before your first shipment arrives at our facility.
Compliance and Certifications
Our facility is in compliance with FDA 21 CFR part 820 requirements. REVOX® is ISO 13485 certified sterilization facility. We utilize ANSI / AAMI / ISO 14937: 2009 and ISO 11737 - 1: 2006 - 2: 2009 sterilization methods that are in compliance with the FDA. With more than 35 years of excellence in regulatory compliance, we adhere to the highest quality and regulatory standards, giving you peace of mind.
High Levels of Customer Service
You will experience High Levels of Customer Service with every person within the MEDIVATORS organization. Our employees are happy to offer superior customers solutions, to ensure that all your needs are addressed.
High Responsiveness
We understand the importance of responsive communication. We have dedicated technical personnel who strive to understand your needs. Our organization allows maximum flexibility in addressing your concerns, and over-delivering what is expected.
Superior REVOX® Technical Support
Our dedicated team of sterilization experts provides vital technical support in all phases of the sterilization design process, including product development, materials testing, protocol generation, and sterility validation. Our team members present insightful alternatives, choices, specialty solutions, and total project management to address complex sterilization issues.
Accommodation to Your Supply Chain
We realize the importance of getting Your products to the market promptly. Since our technology does not require any post-sterilization dwelling, we offer the possibility of same-day sterilization turnaround process. With a keen understanding of supply chain management, we work with you to minimize unnecessary inventory and ensure speed to market.
Proximity, Flexibility, and Growth
We are centrally located in the U.S., which has advantages in providing services and flexibility for better supply chain management. More importantly, our fast turnaround enables greater flexibility in capacity as you grow your business.
Commitment to Safety
To ensure that safety is the top priority in our daily work activities, all facilities are committed to our MEDIVATORS Safety Excellence initiatives. Additionally, REVOX® technology is non-carcinogenic, non-irradiating, and operates at room temperature, so our technology is inherently safer than conventional sterilization technologies.
Commitment to Customer Satisfaction
A satisfied customer goes beyond delivering what is expected of sterilization services. It is taking into consideration all the touch points we interact with, delivering consistent and reliable services you can trust.
In-Service Materials
Related Products