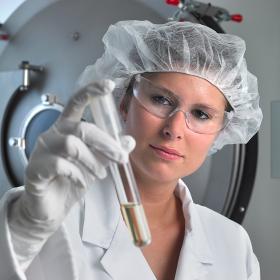 Sterilizing Agent Development
The REVOX® technology utilizes proprietary cold sterilant technologies that have been developed by Minntech over the past 35 years. These sterilant technologies have been registered with both the FDA and EPA, and have been sold to markets where the highest level of infection control is required. Such applications include hospital disinfection, renal dialyzer reprocessing, endoscope reprocessing, ultra pure water systems and pharmaceutical clean room disinfection. The sterilant technology, besides being extremely effective, has a low toxicity profile, and breaks down quickly once used, leaving minimal residuals that are harmful for the environment and for human life.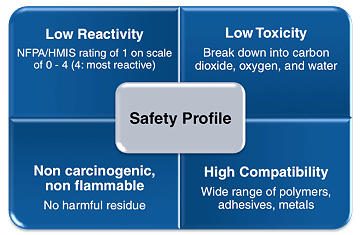 Sterilant Vaporization Technology
Minntech has brought innovation to the next level by introducing its cold sterilant for the sterilization market via REVOX® Contract Sterilization Services. REVOX® employs a patent-pending technology, where the chemicals are vaporized. This vaporization process delivers sub-micron level sterilant particles, a mist when viewed by the naked eye. Scientific research has proven that this sterilization technology operates at room temperature (18 – 30°C) with low residual, and is converted into air, oxygen and carbon dioxide upon reaching sterilization.

Sterilization Chamber Design
The REVOX® sterilization chamber is designed so optimal sterilization conditions can be reached. The vapor delivery mechanism allows rapid dispersion of oxidizing vapor evenly throughout the chamber. At the end of the cycle, sterilized products are dry and do not contain any harmful residues. REVOX® technology is suitable for various types of medical devices, pharmaceutical and consumer products.
In-Service Materials
Related Products