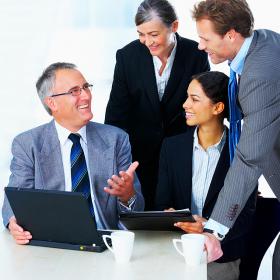 REVOX® technology is developed to specifically address current sterilization challenges:
Heat-sensitivity of products: Ethylene Oxide (EtO) and Hydrogen Peroxide sterilization technologies require sterilization temperatures of 40°C minimum. Many different types of protein-based drugs and heat-sensitive polymers thus cannot be sterilized properly without any loss in functionality. REVOX® achieves sterilization at room temperature, 18 - 30°C; as a result, many of the heat-sensitive products can now be sterilized.
Harmful residual impact: EtO has been well-known for its harmful residual impact to humans. Many medical device and pharmaceutical companies are very cautious in the selection of EtO sterilization method for its strenuous post-sterilization handling of the sterile products along with possible residuals that may remain with the products following delivery to the end users. REVOX® oxidizing agents readily break down into benign materials – water, air, oxygen, carbon dioxide; the residual issues associated with EtO are thus completely eradicated.
FAST turnaround time: EtO process comes with significant time investment from the product manufacturers' perspective, by its pre-conditioning time and post-sterilization degassing time required to remove EtO residuals. This practice negatively impacts manufacturers' working capital and supply chain efficiency, posing an additional level of risk in operation. REVOX® sterilization process is specifically designed so minimal pre-conditioning time and no post-sterilization degassing times are required. This allows manufacturers to have much needed supply chain flexibility for their rapid product development, as well as a lean supply chain with low working capital.
High material compatibility: unlike gamma radiation, where plastics and adhesive materials will be immediately denatured as a result of radioactive reaction, REVOX® is highly compatible with plastics and elastomers over radiation. Additionally, it has good material compatibility profile, providing companies with another sterilization option.
Packaging compatibility: REVOX® technology penetrates through many different types of packaging designs, including Tyvek®* pouches, permeable plastic lining, and other commonly used packaging components.
*Tyvek is a registered trademark of E.I. Du Pont de Nemours and Company.
In-Service Materials
Related Products